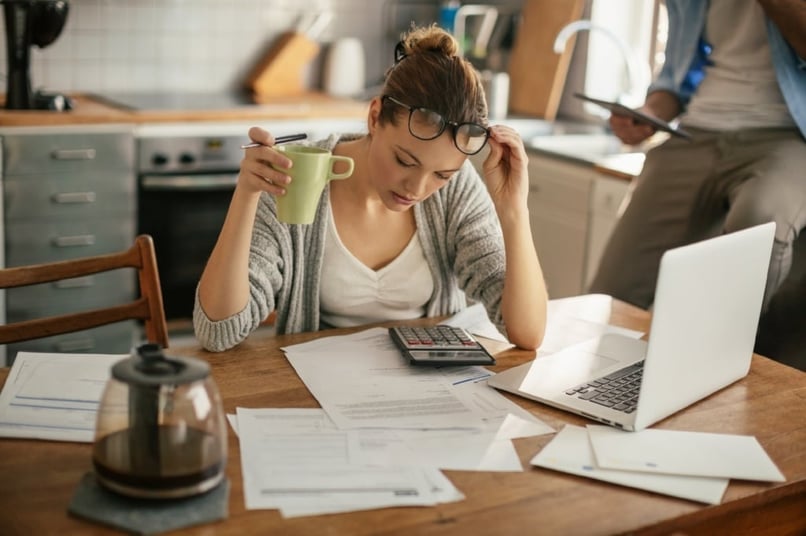 I've written a number of articles on debt. It may not be a popular topic but it is a top concern amongst working Canadians. A recent report entitled; Generation Why!, focused on the top concerns expressed by Millennials. Not surprisingly, 3 out of 10 Millennials said that paying down debt is their greatest financial concern1. Like older cohorts, debt is a roadblock to long term savings and contributes to feelings of financial insecurity and a pessimistic outlook on life in the future.
Budgeting can be tough; it takes (team)work and the term conjures up all sorts of negative, restrictive feelings. Whether you are just getting started with a budgeting plan or have been doing it for years, some common hurdles pop up that can trip you up. You then get discouraged, sidetracked or let it all slide so that you have to begin anew.


Here are six things you can do to better manage your cash flow:
Document all of your expenditures. Do this daily for a month. You'll be surprised by where it really goes. Stopping some of those expenditures won't change your life for the worse.


Identify problem areas where you spend more than you expected to or what your budget established. The challenge is that these are either: --- things you love to do or buy (eg. clothes, accessories, entertainment) or --- things you spend money on because you don't like to do them. (eg. eating out because you won't cook or prepare meals). Use cash to pay for them and build in a reward for yourself when you stick to your budget. Organize your time to prepare some meals (in advance) including lunches.


Try using cash or a debit card for all expenses. People are uncomfortable seeing their bank accounts immediately drop in value when making purchases. And that works very well for large purchases. Cash payments may also slow you down or stop you from buying all of those extras if you don't have the money in your account and don't use financing to get them.


If you find that most of your bills come in at the beginning of the month, set aside money in the second half of the month to help cover those bills at the beginning of the following month. You may be able to arrange to have your billings spread out over the month, so that the timing of your expenses matches those of your paychecks.


You are the most important person in your financial life. Pay yourself first. Set aside a little money at the beginning of each month for savings. Give it a purpose. Don't compromise.


I mentioned previously that budgeting or cash flow management takes work. If you are in a relationship it takes teamwork. That means communicating with each other about the budget, what's important both short term and long term, where the money is going and reviewing your plan together regularly. Use the same piece of software to document income and all expenses as they happen. Having your own money is important. It shouldn't compromise or jeopardize your commitments as a couple.
This is where working with an accredited financial advisor and someone trained in cash flow management can really help. They can educate clients on the best use of their debt dollars and help them get a grip on spending. Most clients would benefit from understanding where their money is going so that a financial plan can provide them with a road-map on where it could go.

1 Source: Generation Why! Report, 2017
Related Articles: