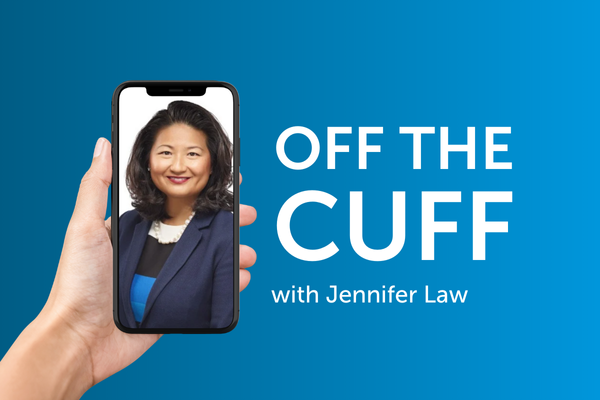 Jennifer Law discusses where and why she is finding value in the Canadian market in this Off the Cuff video.
Transcript:
Good morning, I'm Jennifer Law and a member of the Canadian equities team at Empire Life Investments.
Today I want to give you a quick update and highlight a couple of cases where we are finding value in the Canadian market. On a year to date basis, the S&P TSX is up 14% with technology leading the pack at 46% and Healthcare at 33%.
The three lagging sectors are materials, energy and communication services. We are finding value in lumber stocks, within the materials sector. Part of the reason lumber stocks underperformed this year is due to the weather. We had a record amount of rainfall which caused delays in residential construction as well as renovation projects in many parts of North America.
However demand drivers for lumber remain fairly favorable. We know that the average home in North America is over 40 years old, employment trends are strong, people are spending money in their homes and more importantly mortgage rates have come down from their peak. So, we expect activity levels to normalize and rebound.
What has really hurt Canadian lumber stocks in particular is the BC. lumber industry. It is in distress and all players in that market are not profitable with costs going up and stumpage fees being raised. There is too much millage capacity and not enough logs in BC. We're finally starting to see curtailment news, as well as mill closures. We do expect industry profitability to recover.
Another way for us to find value in the market is by looking for companies with a division that is not properly valued by the market. Take Aecon for example. It's a construction company trading at 6x EV/EBITDA. However 40% of Aecon's profitability comes from its concession division and a majority of that value sits at the Bermuda airport which is undergoing an expansion right now. What we know is that public airport stocks typically trade at 8 times to 8-to-12 times EV/EBITDAversus Aecon which is trading a 6 times. In other words, 40% of Aecon is trading at a massive discount to similar businesses.
Thank you for your attention and for tuning in. This is Jennifer Law from Empire life Investments.
---
This document includes forward-looking information based on the opinions and views of Empire Life Investments Inc. as of June 18, 2019 and is subject to change without notice. The information contained herein is for general informational purposes only, and should not be considered a recommendation to buy or sell any security, nor should it be relied upon as investment, tax, or legal advice. Empire Life Investments Inc. and its affiliates assume no responsibility for any reliance on, misuse of, or omission of any information contained in this video, and do not warrant or make any representations regarding the use or the results of the information contained herein in terms of its correctness, accuracy, timeliness, reliability, or otherwise, and do not accept any responsibility for any loss or damage that results from its use. Please seek professional advice before making any investment decisions.

Empire Life Investments Inc., a wholly owned-subsidiary of The Empire Life Insurance Company, is the Manager of Empire Life Mutual Funds and the Portfolio Manager of Empire Life Segregated Funds issued by The Empire Life Insurance Company.
® Registered trademark of The Empire Life Insurance Company – used under license.


June 2019