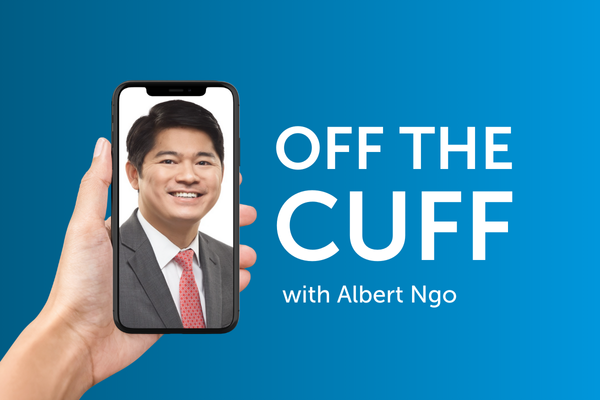 Albert Ngo provides an update on corporate fixed income markets and what to expect going forward.
Transcript:
This is Albert Ngo, Portfolio Manager at Empire Life Investments and the lead manager of the Strategic Corporate Bond Fund. I'm here today to provide an update on what we've been seeing in the corporate fixed-income markets for the first quarter of 2019. But before we get to corporates let's start off with the FED.
During the quarter the FED made a couple of policy announcements that felt like quite a U-turn from what they were guiding through earlier in December. First they reduced the number of projected interest rate hikes in 2019 from 2 to 0, and secondly, they announced that they would be ending the quantitative tightening program in September 2019. This is a big reversal to the guidance they were providing in December when they said that quantitative tightening would continue on automatic pilot. So with the devilish FED the US 10-year declined from 2.7% to 2.4% and the Canadian 10-year declined from about 2% to 1.6%. And with declining interest rates this really provided a strong tailwind for corporate fixed-income markets as investors sought out higher yields.
In the US during the first quarter, US investment-grade, high yield and floating-rate loans all generated the highest quarterly returns since the financial crisis. Investment-grade returned 5% and high yield returned 7.5%. And as you would expect in a declining rate environment floating-rate loans lagged but still turned in a very strong 4% return. In Canada investment-grade corporates generated a 4% return, again highest quarterly return since the financial crisis, while preferred-shares lagged with a 1% return, given the declining interest rate environment.. So with these record quarterly returns history suggests it'll be difficult to replicate these kinds of returns for the rest of the year, and so we believe it's best to be prudent when allocating capital.
Now as always the goal of the Empire Life Strategic Corporate Bond Fund is to really provide a diversifier to your fixed-income investments. And so we will continue to look for investments that provide the best risk vs. reward in the various corporate fixed-income markets that I highlighted earlier, and this includes investment-grade, high-yield, floating-rate loans and preferred shares.
Related articles:
The effect of COVID-19 on the corporate bond market
---
Empire Life Investments Inc. is the Portfolio Manager of the Empire Life Segregated Funds, the Manager of the Empire Life Emblem Portfolios and Empire Life Mutual Funds. Empire Life Emblem GIF Portfolios currently invest primarily in units of Empire Life Mutual Funds. Empire Life Investments Inc. is a wholly-owned subsidiary of The Empire Life Insurance Company.
Information contained in this video has been obtained from third party sources believed to be reliable, but accuracy cannot be guaranteed and reflects the views of Empire Life as of the date published. The information in this video is for general information purposes only and is not to be construed as providing legal, tax, financial or professional advice. The Empire Life Insurance Company assumes no responsibility for any reliance on or misuse or omissions of the information contained in this video. Please seek professional advice before making any decisions.
A description of the key features of the individual variable insurance contract is contained in the Information Folder for the product being considered. Any amount that is allocated to a Segregated Fund is invested at the risk of the contract owner and may increase or decrease in value.
Commissions, trailing commissions, management fees and expenses all may be associated with mutual fund investments. Please read the prospectus before investing. Mutual funds are not guaranteed, their values change frequently and past performance may not be repeated.
April 2019