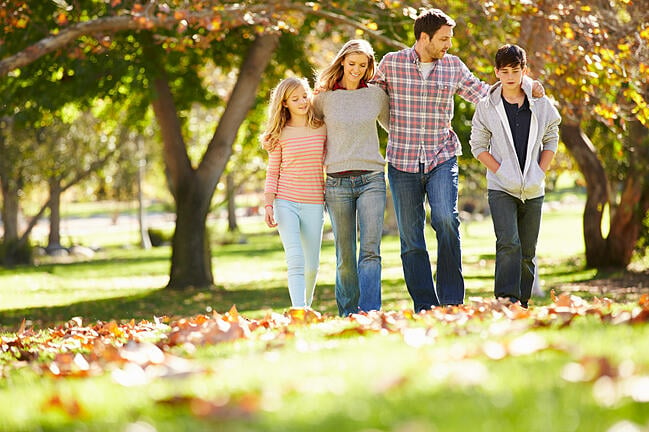 It's inevitable that we're all going to die at some point. Although it's not the most pleasant of thoughts and not something we should dwell on, we should think about it long enough to get our estate in order. Unfortunately, estate planning is not enough of a priority for most Canadians.1


Estate planning can help make things a lot easier for your family and friends if you die. By making a plan that sets out exactly what you want to happen after you're gone and how to handle a variety of situations, you can alleviate undue stress, and ease the overall burden and pain of their loss.
It's never too early to start your estate planning. If you have been postponing it because you're just not too sure how to get started, let's start with the first three steps to help you approach and simplify the process.
1. Set a deadline. A busy life can get in the way, not to mention procrastination, so set deadlines for each step and you will have a timeline to meet your goals.
2. Put it in writing. Get a will. A will lets you name a person (executor) who will manage your estate following your death, detail what will happen to what you own, and name who you want the guardian of your minor children to be. Dying without a will not only adds stress on your family but it means your estate may not be handled the way you or your family want.

As mentioned, you will need to name someone to be your executor. This person will make sure the instructions in your will are followed. Your executor is responsible for arranging your funeral, paying your final taxes and debts, and distributing your property. Usually, people choose a trusted friend or relative – someone you would trust to handle your estate when you're alive.

3. Appoint Attorneys. Just as important as what happens after you die is what happens if you are unable to make decisions while you are alive.
It's wise to have a Power of Attorney document that names someone to look after your finances and one that names someone to look after your personal care needs.
Your attorney for finances will be able to handle investment decisions on your behalf and pay your debts, among other things, if you are unable or unwilling to do so.
Your attorney for personal care will make decisions about any medical treatments you might need, as well as decisions about where you will live, what you will eat, among other things, but only if you are not able to do so.

Have the "what if?" conversation with your attorneys so they are confident that they know how to make the right decision – your decision – if they need to act on your behalf. For personal care, you can have a written health directive that outlines exactly what you want. There are Advanced Care Planning kits available to help guide you when thinking about your personal care needs.
Stay tuned for the next set of steps to help you simply the estate planning process!
1 CIBC survey, March 2012
2 Canada Lawyer, June 2013