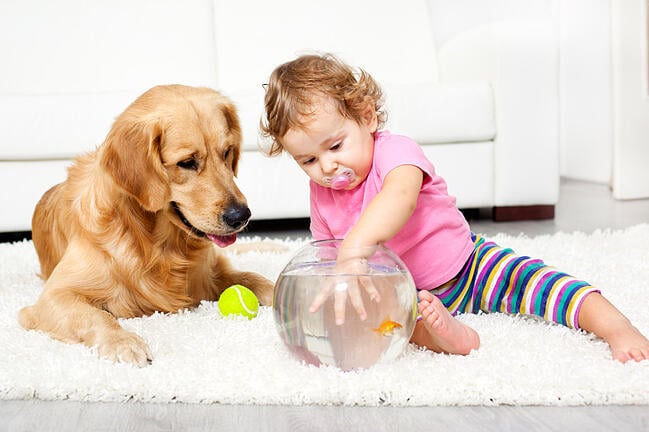 A recent survey from the Financial Planning Standards Council reported that 51% of women and 40% of men are losing sleep due to financial worries. Life insurance may be an important part of the solution, but many Canadians don't feel insurance companies are on their side.
That's why it's important to do your research so that you can be confident that you're putting your trust in the right life insurance company for you.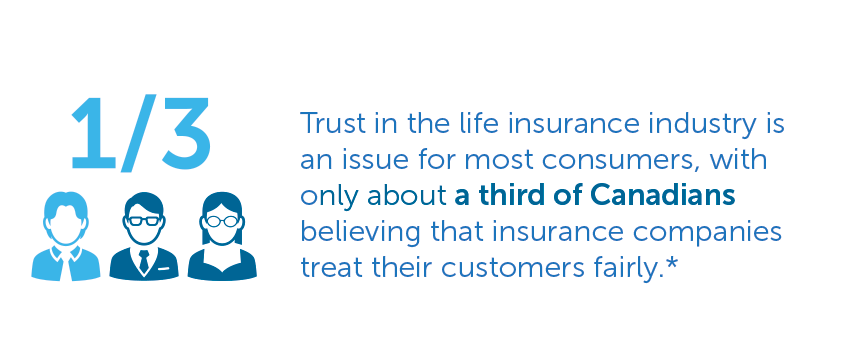 *Mintel Life Insurance Study, September 2014
There are many different life insurance companies in Canada offering a variety of life insurance products to meet the needs of Canadians.
Working with an independent life insurance advisor who is authorized to sell insurance products offered by a number of different life insurance companies can simplify the process for you, but it is important for you to do your homework as well.
Check the ratings
First, it's important to consider the life insurance company's financial health. A great way to check the financial strength of an insurance company and its ability to meet its obligations to its customers is by asking about the company's A.M. Best rating. Just like a report card, A.M Best financial strength ratings range from A++ (Superior) to an F (In Liquidation).
As well, insurance companies in Canada are required by law to maintain a certain amount of capital in Canada, called reserves, in order to make sure that they have the funds available to honour future claims and obligations to their customers. The Office of the Superintendent of Financial Institutions (OSFI) requires life insurance companies operating in Canada to maintain a minimum amount of capital as compared to its liabilities, called the Minimum Continuing Capital and Surplus Requirements (MCCSR) ratio of at least 120% and expects them to have a target ratio of at least 150%.
Looking at the A.M. Best rating and the MCCSR ratio are a couple of ways you can assess the financial condition of an insurance company. This is important because you want the insurance company you buy life insurance from to be able to pay the death benefit on your policy if the worst happens.
Check the claim payment history
It's also important to know if the life insurance company you're looking to purchase a policy from has a strong history of paying claims on a timely basis.
The amount of time it takes an insurance company to pay out on a life insurance claim can vary significantly. In the best-case scenario, if you provide the required documentation and there are no delays, you may receive the benefits cheque in as little as two weeks. In a worst-case scenario, the process could drag on for several months or more.
A key factor in the duration of this claims assessment process is the efficiency of the insurance company's claims processing department.
For example, the claims processing department at Empire Life prides itself on being able to process 88% of claims in less than two weeks, with an overall claim fulfillment rate of 99%.
A great claims processing department should be a major consideration in choosing a life insurance provider to meet your needs.
In the End
There are many companies in Canada offering life insurance, and many have been in business for decades.
Seek assistance from a life insurance advisor who can conduct a thorough analysis of your insurance needs and provide you with policy recommendations based on those needs, on his or her knowledge of a company's ratings and claim payment history and on personal dealings with the company he or she is recommending.
The "right life insurance company" for you is likely one that provides you with products and prices that meet your needs, has a record of outstanding customer service, and the financial capacity to meet its financial obligations to you and your loved ones when needed.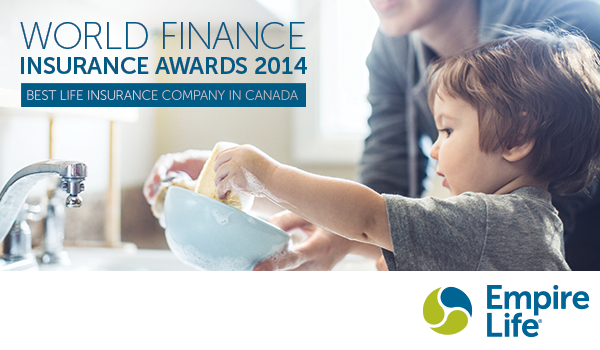 Empire Life was just recognized as the Best Life Insurance Company in Canada for 2014 in the World Finance annual awards.