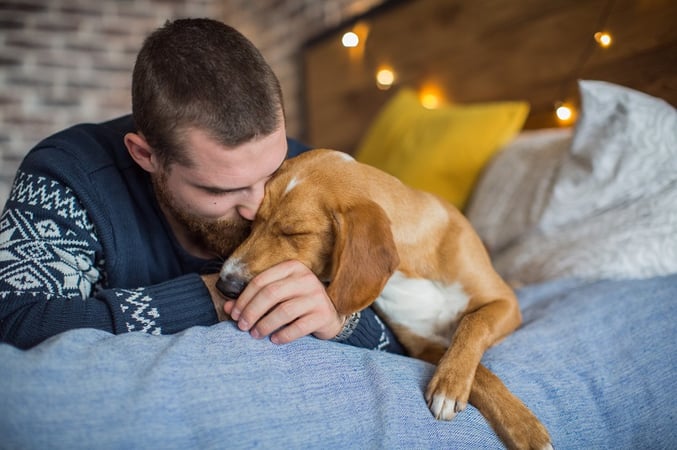 "You build on failure. Use it as a stepping stone and close the door on the past. Don't try to forget the mistakes, but don't dwell on it." Johnny Cash
I'm a huge music fan and have been to over 100 concerts on five continents over the past 25 years. It will be a while before I sit in a packed stadium again, but still. I love these thoughts expressed by Johnny Cash because they acknowledge and accept our struggles and imperfections.
In the dark days of winter, our struggles can sometimes take up more headspace. With COVID-19 and the after-effects of natural disasters in some areas constraining daily life, our struggles can sometimes take up more headspace after the holidays have passed.
January 17 was Blue Monday
January can be especially tough. Some clever fellow calculated that, based on the number of days from Christmas, the weather, the shorter days, and guilt over failed new year's resolutions, January 17 is the most depressing of the year.
Whether Blue Monday is a thing or not, the January—or winter—blues sure are:
Looking for ways to help protect your mental health this winter? Here's a short list for inspiration
Take time to stay connected with family and friends. According to CAMH2, social connection can lower anxiety and depression, help us regulate our emotions, and lead to higher self-esteem and empathy. It can also improve our immune systems. Make it a priority to stay connected with family and friends. In my family, I am doing food prep with my children. This gives us time for natural and deeper conversation beyond, "how's it going?"
Take a music break. According to neurologist Oliver Sacks, music can lift us out of depression when nothing else can. As a data point of one, I couldn't agree more.
Move your body. According to the Mayo Clinic, physical activity stimulates brain chemicals that can leave us feeling happier, more relaxed and less anxious. The good news is we don't have to be athletes to get the benefits. According to research, a 10-minute walk may be just as good as a 45-minute workout and the effects last for hours.
Relax into a new book. Here's a tool to help you find new books based on a book you have already read and enjoyed.
Prioritize rest, breaks, and a good night's sleep. Do what it takes to protect a good night's sleep. This includes getting exercise, avoiding too much screen time, establishing a regular sleep schedule, and watching what you eat and drink, so you avoid going to bed hungry, full, or overcaffeinated.


Winter or summer, challenges to our mental health are part of life. Not feeling well is not a sign of weakness. And it's a sign of strength to reach out for help.
When more powerful support is needed, Empire Life group plan members can draw on a range of benefits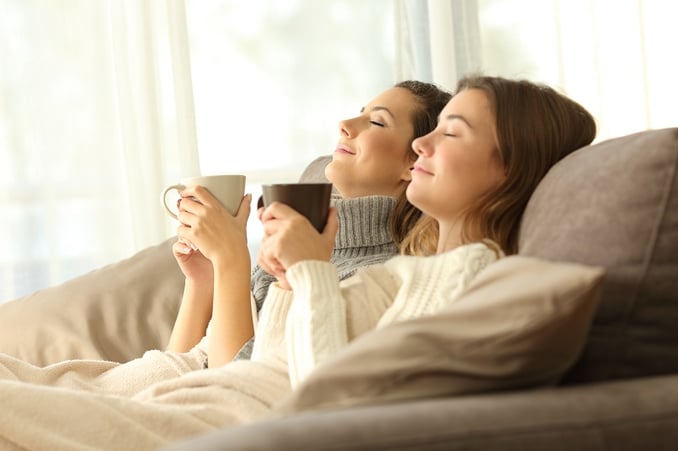 Here is a re-cap of the benefits that can help the most
Extended health benefits can help cover the cost of counselling from a psychologist or social worker, as well as other treatments such as massage.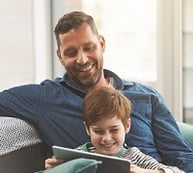 Mental Health Navigator3 is a confidential and personalized service that delivers expert assessment by a psychologist or psychiatrist, followed by treatment recommendations and an appropriate plan. A key strength is the continuous guidance and support of a Navigator (a registered nurse or social worker specializing in mental health) throughout the plan member's journey. Plan members can also call to get information. From the simple to the complex, this service is designed to ensure the proper diagnosis and then helps navigate the health care system so appropriate support is found.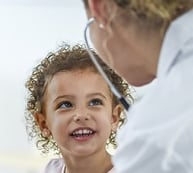 Teladoc Medical Expert services3 can help in a number of ways. These include providing information, expert medical opinions, and help finding the right specialist. Plan members can call Teladoc regardless of where they are on the spectrum of health, including for example, if they are unsure about a diagnosis; need help deciding on treatment options or help finding a doctor who specializes in a specific condition; have medical questions and want expert advice.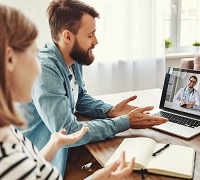 Our Employee Assistance Program (EAP), AssistNow, delivered by HumanaCare4, offers a wide variety of supports, including counselling, online cognitive behavioural therapy, a mindfulness program, health and life coaching, cancer support, and legal and financial consultation.
Here's to your mental health in 2022. Happy New Year!
1 CMHA, Seasonal Affective Disorder, 2013
2 CMHA, The importance of human connection, 2019
3 Mental Health Navigator and Teladoc Medical Expert services are available to plan members and their dependants who have health benefits with Empire Life. Mental Health Navigator and Teladoc Medical Experts are services of Teladoc Health Canada, Inc. Representations about Teladoc are those of Teladoc Health Inc., and not Empire Life.
4 Empire Life assumes no responsibility for any reliance on or any inaccuracy in the information provided by HumanaCare or any of its contractors or affiliates (the "Service Provider").