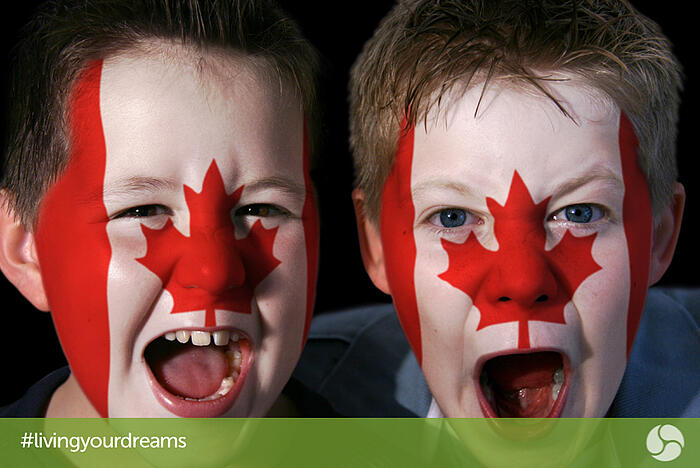 There is no better depiction of living your dreams than what will be taking place this week.
Many Canadians will be glued to their television screens as they tune in to see the start of the 2014 Winter Olympics held in Sochi, Russia. From February 6th to 23rd, ninety-eight events in fifteen winter sports will be taking place, and will act to unify individuals from around the world with inspiring stories of outstanding feats of athleticism, perseverance, and humanity.
Canadian images from the 2010 Olympics are still vivid memories. Ladies single figure skater Joannie Rochette breaking down after her short program, two days after her mother had passed away from a massive heart attack, and then pushing a kiss skyward to her mother after finishing her free skate program two days later. Or, Alexandre Bilodeau, who was the first Canadian to win a gold medal on home soil after 34 years, and who attributed his inspiration to living his dream of capturing the gold medal win in men's freestyle skiing men's moguls, to his older brother Frédéric, who has cerebral palsy and was in the audience cheering.
Hard work, sacrifice, overcoming setbacks, inner fortitude, and pursuing a dream are all storylines exemplified throughout the Olympic Games.
But what happens to dreams when tragedy strikes?

Just like athletes who think they are immune to illness or injury, the numbers don't lie for everyday Canadians dealing with having their everyday dreams and future plans altered.

Critical illness insurance can help people get through such setbacks. By providing the financial means to find treatment and protect financial assets, it allows people the freedom to continue living and pursuing their future dreams.
It's about living…
As we wait for the official Olympic torch lighting, and watching Hayley Wickenheiser wave the Canadian flag as she leads the Canadian Olympic contingent into the Opening Ceremony, the opportunity exists to reflect on personal achievements, how planning has lead to defining moments, and the power in protecting and living a dream. Take the initiative now to research Empire Life critical insurance options with a financial advisor and insure your dreams for the future.