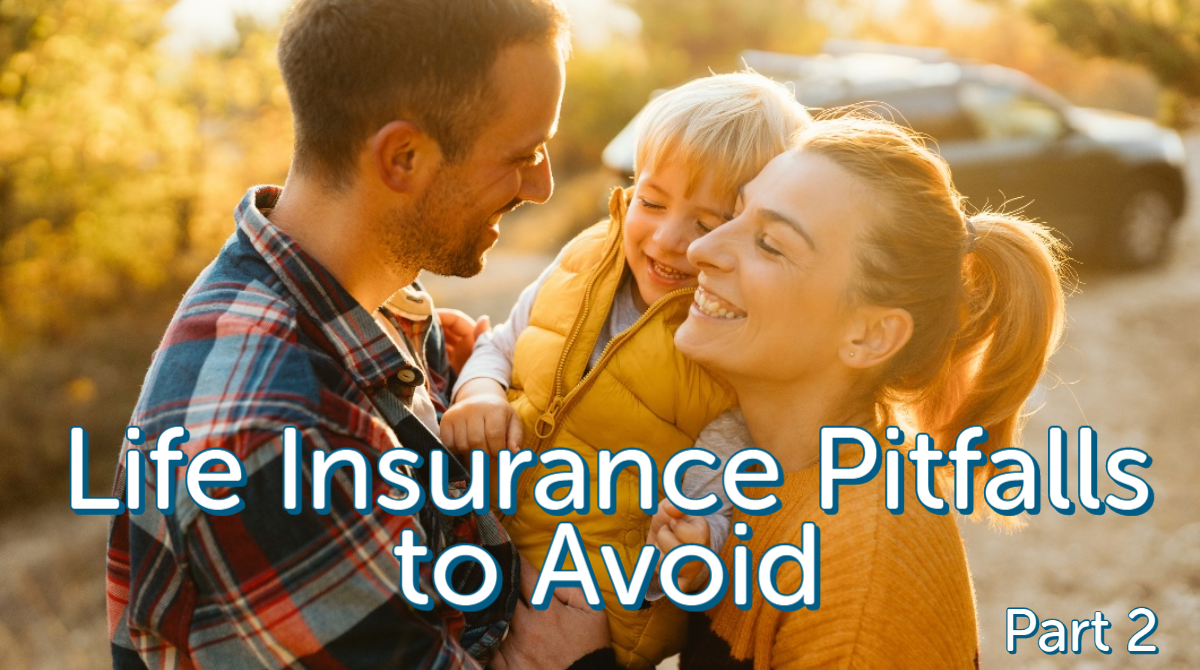 As we saw last time, avoiding life insurance ownership pitfalls takes a bit of maintenance work. With something that is built to last for years, decades or even a lifetime, the ability to adapt to the changes that come with life's ups and downs is valuable. With life insurance, that means making sure you know what the options are and how to make them work for you. Let's take a look at a couple of overlooked pitfalls to avoid.
Letting your options expire
Most insurance companies offer customers with term life insurance a time-limited opportunity to exchange all or part of their coverage for a policy with a longer term without a medical exam. That may not sound like a big deal, but if your circumstances change a few years after you buy a 10 year term policy – say you decide to buy a home or you have a new addition to your family – you would be able to get a new 20, 25 or even a 30 year term policy without having to re-qualify. Generally speaking, if you wait until the end of initial term and renew your policy, or buy a new policy with a longer term, you would have to re-qualify and may need to provide medical evidence of good health.
Another common option available to term life insurance owners is called a conversion option, also known as a conversion "privilege". With a conversion, the policyowner can convert some or all of a term policy to permanent, lifetime coverage without a medical exam or tests. Something to keep in mind, premiums for whole life insurance are generally higher than premiums for the same amount of term coverage. Also, just like with any life insurance coverage, the older you are at the time of the conversion, the higher the premiums are likely to be.
So what's the pitfall? Both exchange and conversion options expire at a certain point depending on your age and which insurance product you want to change to. The best person to talk over you options is…yes, you guessed it: your insurance advisor.
Not keeping in touch with your advisor
That brings us to our final pitfall on this journey to successful life insurance ownership: not keeping your insurance advisor up to date with your life changes. Significant life events such as marriage, having children, and buying a new home play an integral role in determining how much life insurance coverage you may need and should trigger a review of your life insurance coverage in order to take care of your changing needs.
Have you heard from your advisor lately? He or she may not have your current contact information if you've moved or changed jobs. If you don't recall who your advisor is, your insurance company will be able to tell you who your advisor of record is and how to contact them. Empire Life customers can find their advisor's information on our Customer Portal. If you have not registered yet and want to learn more about the portal, click here.
By avoiding these life insurance ownership pitfalls, you can help ensure you are providing financial protection and security for you and your family!
Disclaimer
Policy conversions or exchanges are subject to the terms and conditions ("Terms") of your life insurance policy. Please review the Terms of your policy and discuss any questions you might have with your life insurance advisor to determine the option most appropriate for you.