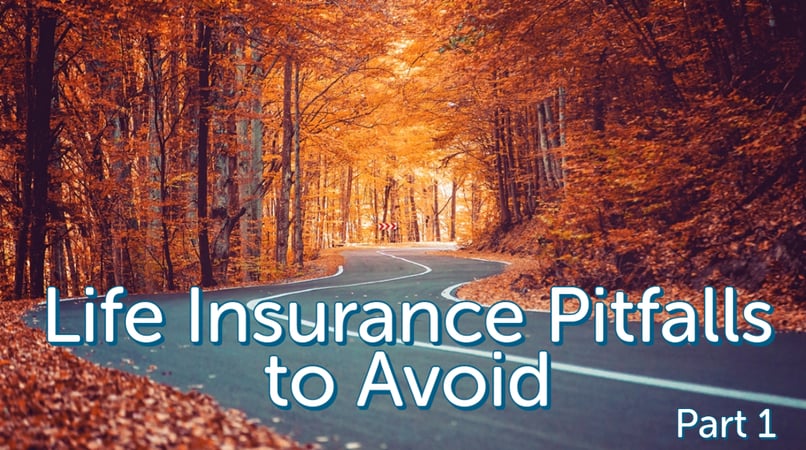 Throughout Life Insurance Awareness Month in September we offered simple tips for first-time insurance buyers. Now we turn our attention to helping those with the foresight get life insurance to ensure you continue to enjoy the benefits that true peace of mind brings. Owning life insurance is not like owning a house or a car – you don't have to watch it every day. However, it is often a decades-long investment and you should check under the hood every so often.
With that in mind, here a few common pitfalls you can avoid:
Letting your policy lapse
Let's start with the big one. If you stop paying your premiums, in most cases your policy will lapse. This means your policy is no longer in effect and that if you were to die after the lapse, your beneficiaries would not be able to claim the insurance proceeds. Clearly this is something you will want to avoid at all costs, particularly if you have been paying for coverage over many years.
Life insurance companies usually offer policyholders 30 days after the due date to submit payment. This is called the "grace period". However, on day 31 of non-payment, the policy lapses and there is no coverage. This can happen if you were to close or switch bank accounts and forget to update your payment information with your insurer. If you have been paying for a policy automatically from your account for 30 years or more, it may not be top of mind when you change financial institutions.
One simple step you can take to avoid this pitfall is ensuring that your insurance company has your most up to date mailing address and contact information. That way, if you ever miss a payment, they will be able to contact you before the policy lapses. You should also keep in touch with the insurance advisor who helped you buy the policy. If you have not heard from them in a long time, or if you no longer have their contact information, your insurance company should be able to help you locate your current advisor.
If you have an Empire Life Solution Series term life insurance policy, you can check the next payment due date and your payment frequency using the Customer Portal. To sign up, just go to https://www.empire.ca/register and follow the instructions.
If your policy has lapsed, you may still have some options. Depending on the type of policy it is, and how long ago it lapsed, you may be able to get it reinstated. In that case, you may need to provide evidence of your continued insurability or have another medical exam, but you would still maintain your coverage.
Failing to keep your beneficiary designations updated or failing to designate a backup
The main reason people get life insurance is to leave something behind for someone or something you love. Typically the beneficiary of a life insurance policy is one or more family members or friends, but people often name a cause or an organization as their beneficiary. It's really up to you.
It is important to understand that there are two types of beneficiary to name: primary and contingent beneficiaries. If your primary beneficiary dies before you, policy proceeds will go to the contingent, or "back-up", beneficiary you name. If you don't have a back-up beneficiary, the benefit would go to your estate and, even if you have a will, it could be subject to probate. That could mean delays and uncertainty for your family, or the cause you want to support, as they navigate probate.
Even if you named your beneficiaries when you bought your policy, you have the option of changing your beneficiary designations (unless you have made them "irrevocable"). Major life events like marriage, divorce or a non-spouse beneficiary dying before you, make it important to regularly review your beneficiary designations. Be sure to share with your loved ones where to find your life insurance policy information so the life insurance claim process can be easier for them.