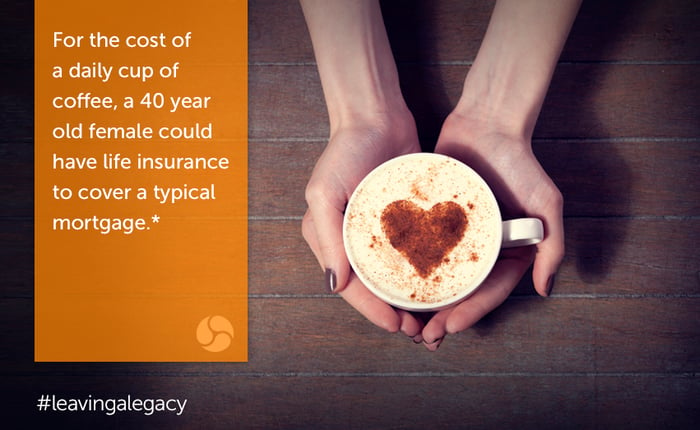 Life insurance is one of those things—you don't want to learn how important it is once it's too late. But that doesn't mean we know all the right things to do when it comes to getting a life insurance policy.

Did you know that according to a nationwide survey conducted by LIMRA, fewer Canadians have life insurance than in the recent past (43%) and 45% of Canadian households admit that they don't have enough life insurance.
One of the reasons that many state for not purchasing life insurance is that it is too expensive. Did you know that for about the cost of a daily cup of coffee that a thirty-something can purchase a life insurance policy that covers the amount of the average mortgage on a new home in Canada*? So, what does it take to make life insurance a priority?
We invite you to share your story of "inspirational insurance" – a real life story of how life insurance can – or did – make a difference in your life or in the life of someone you know.
*Based on available rates for a 40-year-old female, non-smoker, purchasing $250,000 of 20-year term insurance as of April 2015.