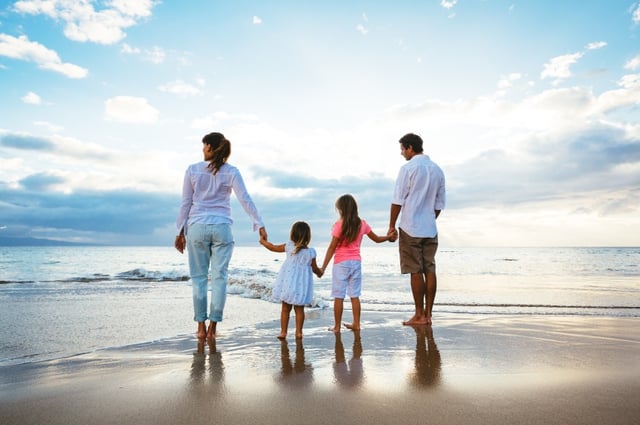 The summer season can mean time for barbeques, biking, soccer, baseball, watching beautiful sunsets and having s'mores around the campfire. The season conjures up images of lazy days in a hammock or lying poolside. However, the reality for many people consists of hectic schedules and very busy summer calendars. With kids out of school, summer camps, and running to scheduled sporting events, getting some spare time can seem challenging at times.
It's also one of the busiest times for travel as many individuals start planning their coveted summer vacation. Out come the checklists of what needs to get packed, who needs to look after the family pets, and when the car or boat maintenance appointments are scheduled.
Fortunately, finding time to put life insurance plans in place doesn't need to take up a lot of your time.
There are easy-to-use online insurance application processes such as the Fast & Full Life Application that can be completed in the comfort of your own home while a life insurance advisor walks you through the process. This process can be completed over the telephone and with computer screen sharing software, or by meeting with you in person, whichever you prefer. Online quotes exist so that you can get an understanding of how inexpensive life insurance can be.

Prioritizing the need for life insurance is not typically the norm, especially as thoughts turn to beaches and ice cream. However, as we head into the summer season, the reality is that we need to plan for the unexpected. The busy summer season unfortunately, can also mean more car accidents1.

With vacation time just around the corner, consider adding life insurance to your summer planning checklist. It's simple peace of mind knowing that your family's financial future is more secure, making your summer that much more carefree and enjoyable.