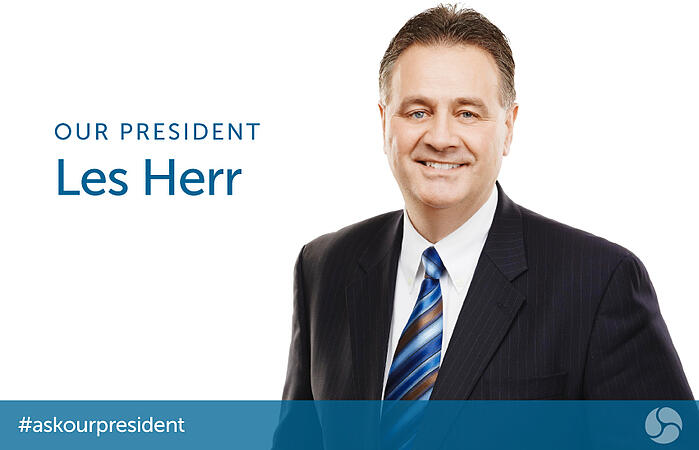 Q&A with Les Herr, Empire Life, President and CEO
What types of life insurance do you own?
I own many different kinds of policies. I have permanent insurance I bought 32 years ago because I know I'll have expenses when I die that I don't want my family to burdened with, namely estate taxes and funeral costs. I also own Universal Life Term Insurance to help protect my family if I die sooner than expected to help provide them with money to replace my income and future earnings. This is important because I don't want their quality of life to change just because I am no longer there. It gives me peace of mind knowing that if the unthinkable happens, my family can remain in our home and won't have to change their lifestyle.
I also have critical illness (CI) insurance. My wife also has permanent, term and CI coverage and our three boys all have whole life insurance policies.
What factors did you consider when determining the coverage amount?
For the term insurance, we looked at what would be needed to replace my income and provide for the needs of my family. A general rule of thumb to work with is to have insurance worth ten times your annual income to provide for your family over a period of 20 years. You generally need less term insurance when children are grown and mortgages and debts are paid off. For permanent insurance needs, we looked at what would be needed to cover taxes and funeral expenses.
Do you believe in life insurance for children?
We bought whole life policies for all three of our boys. Buying insurance when your children are young makes sense if you can afford it. It protects their future insurability if there is something that could prevent them from being insurable when they're older. It also can provide funds through the cash value that can be used to pay for a child's education. For two of our boys, the policies are now fully paid, meaning we no longer have to pay anything for the coverage and they are insured for life. And for our youngest, his will soon be fully paid. It's a nice way to provide them with an asset to start their adult lives with insurance that's already bought and paid for.
What is the biggest life insurance mistake people make?
Not having any. Or, not having enough insurance. I find it funny how people don't question the need for home or auto insurance which is a relatively smaller asset than your life and income. If you're earning $50,000 now and expect to earn that amount for the next 25 years, that's a significant asset that deserves to be protected.
The other mistake I see people make is thinking that because they have group insurance that, "they're covered." Some people believe because they have some kind of life insurance, they're set. But what they don't often know is what the benefit, or the value, of that life insurance is and what it will provide for if they're no longer there. Very often, the amount of insurance you have through group coverage is not enough to cover your family's needs over a long time.