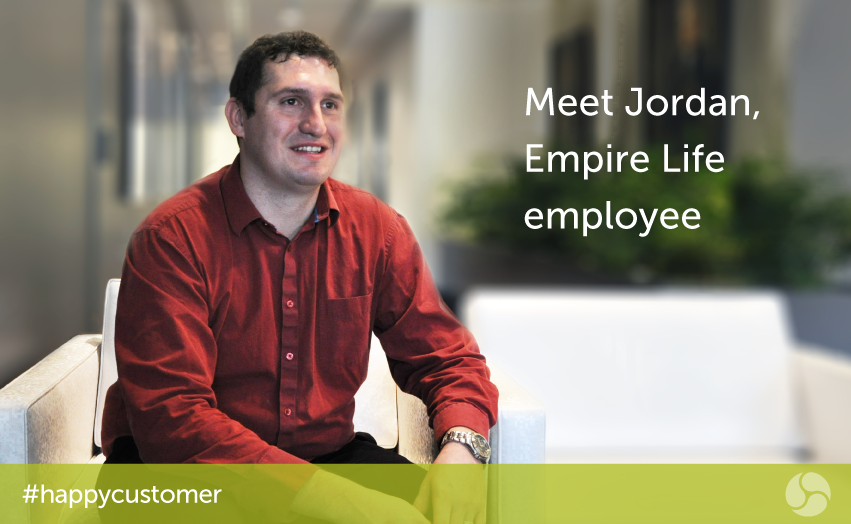 We love receiving customer feedback and hearing about how we helped you.
One of our customers, Mr. McTaggart took the time to share his thoughts and we wanted to share with you:
"Yesterday, I contacted Empire Life by phone and spoke, at length, with a gentleman named Jordan.
I was under the impression that my life coverage might decline to a small amount. This was based on a previous call to Empire.
Jordan took a good deal of time to listen to my concerns and explain what he saw happened over the last 25 years, or so. He provided details and explanations of things I may have forgotten. He was able to give me information that I was not aware of.
It was very close to 4:00 p.m. when I called and at no time did I feel rushed or that he was anxious to get off the call.
In this time of outsourced "service centres" and poor verbal communication skills, Jordan stands out. The time he took, the knowledge he possesses, the clarity of his explanations and his professionalism are truly exemplary.
The end result was a better understanding of my insurance, greatly increased peace of mind and a "Happy Customer" of Empire Life.
Sounds corny, I know. It's true!
Empire, you owe this guy!"
Thanks, Mr. McTaggart for sharing your positive experience! Jordan is just one of our folks that make a difference each and every day for our customers. Thanks, Jordan!