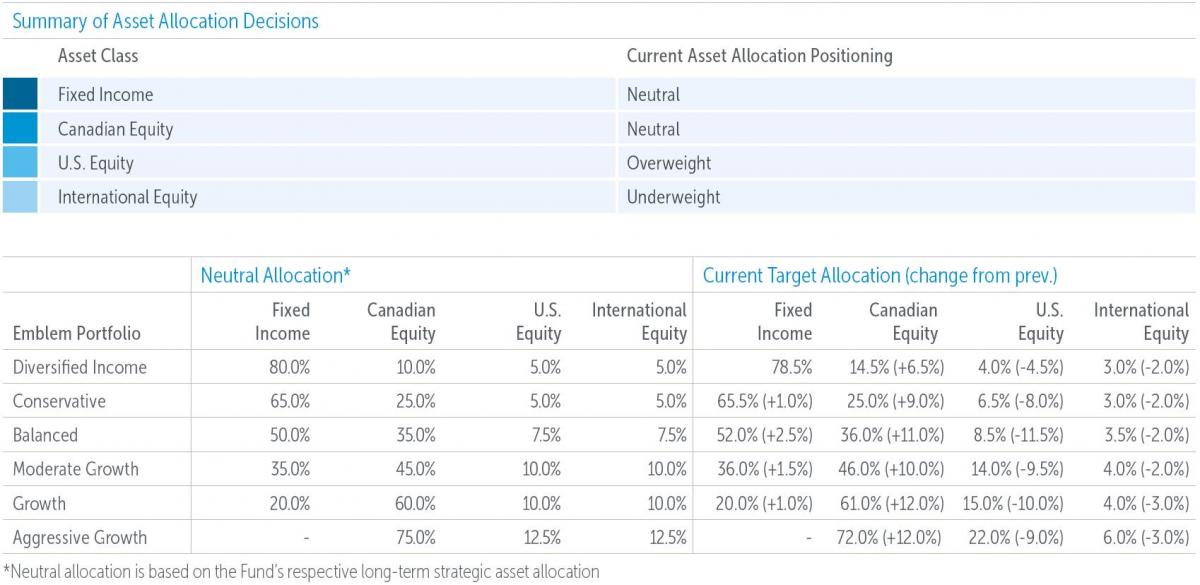 Markets conditions have staged a reversal from that prevailing just two and a half months ago, with bond yields, oil prices, and the Canadian dollar all seeing meaningful rallies. We believe the epicentre of this change has been the U.S. Federal Reserve (the "Fed"). With the Fed backing down from its more aggressive rate increase stance, markets have rallied right across the world, and the U.S. dollar has dramatically retrenched. The U.S. dollar's decline has been good for commodity prices. Coupled with some earlier supply reductions in the U.S. and talks of freezing production globally, oil prices have rebounded about seventy percent from their February lows.
In our opinion, further market development depends on the Fed's next move. Market consensus is that they will not increase rates until December of this year. This gives the stock market a basis to move higher. Despite the U.S. stock markets above average valuation, earnings in the most recent quarter continued to beat expectations. That is not to say there will not be volatility along the way. Britain's vote to exit from the European Union comes up in June, the U.S. presidential election in November, and China's growth trajectory may weigh heavily on markets. Whatever obstacles remain in its path, the Fed will likely work to outmanoeuver a slowing economy and this underpins the markets.
Economic data from both the U.S. and Canada continues to improve; they are not strong, but they are going in the right direction. It's not smooth sailing yet in the U.S. but manufacturing, housing, employment, and wages are all looking better. If the U.S. dollar stays low and oil stabilizes near current levels, Canada has a fair chance of continuing its outperformance against the rest of the world.
As a result, target allocations to Canadian equities have been tactically increased, while target allocations to global equities, particularly U.S. equities, have been tactically decreased. Additionally, target allocations to cash (a component of fixed income) have been raised in response to potential near term risks.
This document includes forward-looking information that is based on the opinions and views of Empire Life Investments Inc. as of the date stated and is subject to change without notice. This information should not be considered a recommendation to buy or sell nor should they be relied upon as investment, tax or legal advice. Information contained in this report has been obtained from third party sources believed to be reliable, but accuracy cannot be guaranteed. Empire Life Investments Inc. and its affiliates does not warrant or make any representations regarding the use or the results of the information contained herein in terms of its correctness, accuracy, timeliness, reliability, or otherwise, and does not accept any responsibility for any loss or damage that results from its use.